Ph Formuła Phanstastic C
Power of vitamin C
The pHantastic C treatment immediately brightens and revitalises the skin - intensively refreshing, cleansing and brightening the skin. Richness of the applied active substances guarantees an intensive and multi-directional therapeutic effect. Highly concentrated vitamin C in the most active form of l-ascorbic acid intensively revitalises and brightens the skin, as well as stimulates deep revitalisation and reconstruction processes. Due to strong antioxidant properties, the treatment is ideal for spring and summer - it protects the skin against the harmful effects of free radicals and actively prevents photoaging processes caused by exposure to sunlight.
In the treatment procedure, application of pHformula preparations with vitamin C is preceded by a stage of active chemo-abrasion - a preparation which exfoliates dead skin cells and increases the penetration of active ingredients used in further stages of the pHantastic C treatment is applied on the skin. The intensity of chemo-abrasion is increased by the massage accompanying its application.
Why is it worth it?
banquet treatment - immediate result
What do you need to know?
Problem solved
grey, dull and non-radiant skin photoaging first signs of chronogenic aging uneven skin tone
How often repeat
A series of treatments (2-4) at intervals of 10-14 days
Duration time
30-45 minutes
FAQ
The RESURFACING PH formula runs in 6 stages 1. Make-up removal and degreasing of the skin 2. Preparation of the skin for the actual resurfacing - the preparation is selected individually to match the patient's needs 3. Proper resurfacing (application of the appropriate peel) 4. Strengthening the effects by the activator with vitamin C booster 5. Calming and neutralisation of the skin by applying a suitable cream and choosing a mask. 6. Post-treatment skin protection with a SPF filter cream
We also recommend
Find the perfect treatment for you
Julia Sieczych - Dermatologist
Hydrobalance is a solution suitable for anyone who wants to have a naturally looking, healthy and radiant face skin.
Julia Sieczych - Dermatologist
The vacuum hydropeeling treatment combines vacuum hydropeel with the application of active substances with purifying, moisturising, rejuvenating and antioxidant effects.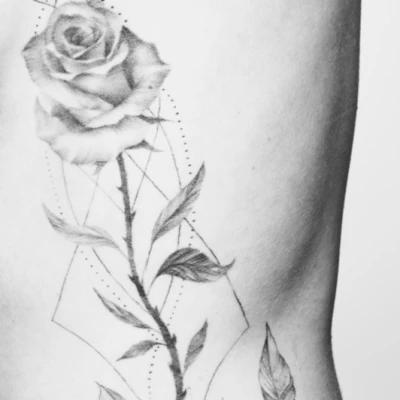 Unwanted tattoos, low skin vitality, hyperpigmented spots and scars - all these problems can be very bothersome and everyone who ...